Founder of the Universo Parallelo party, he is a DJ, as is his ex-wife and two of his children; Juarez, who was at the festival in Israel when the event was attacked, is now in a bunker "waiting for guidance to return," Alok said
Alok's father, also a DJ and producer Juárez Petrillo is in Tel Aviv, Israel, where he produced an Israeli edition of the festival Parallel universe Last Saturday, 7. The party was interrupted by bombing. According to Alok, Juarez is "safe in a bunker awaiting instructions to return to Brazil."
Juarez is known as DJ Swarup and is an influential name in the Brazilian electronic music scene, especially after founding the Parallel universe. Find out more about him:
Who is DJ Swarup?
Juarez Petrillo started working with music in the 80s. He had a band called First Stone"of pure Rock'n'Roll blood", his website describes.
He has also worked with production, photography and music video creation. From 1999 onwards he dedicated himself to electronic music, especially after trips to Europe.
Juarez's family has made this profession a tradition: not only is he a DJ, but so are his ex-wife and two of his children. After the visit to the controversial guru OshoJuarez received the stage name of Swarup, while his then wife began using the name Ekanta. The religious guru also suggested the names of his children, Okay, Bhaskar AND Jaya.
Like DJ Swarup, Juarez specialized in the subgenre Psychic tranceFast beat style and psychedelic atmosphere.
In 2000 Juarez organized, for the first time, the New Year's Eve in Alto Paraíso-Goiás. Between 2001 and 2002, he relaunched the party, starting to invite DJs of different nationalities. The event became the so-called Parallel universe, recognized throughout the world. The party was on an international tour when it took place in Israel last week.
According to Alok, Juarez licensed the rights to the Universo Paralello brand only to Israeli producers and was not the organizer of the party there.
Source: Terra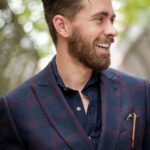 Earl Johnson is a music writer at Gossipify, known for his in-depth analysis and unique perspective on the industry. A graduate of USC with a degree in Music, he brings years of experience and passion to his writing. He covers the latest releases and trends, always on the lookout for the next big thing in music.