One of the main attractions of Primavera Sound, Lorde presented his fans, mainly Brazilians, this Friday, 19
This Friday afternoon, the 19th, was very busy for Brazilian fans of Lord. That's because, in addition to releasing the official music video for 'Oceanic Feeling', the 25-year-old singer, one of the main attractions of the Primavera Soundeven confirmed a show in Rio de Janeiro.
Lord will be in São Paulo on November 6th, composing the line up of Primavera Sound beside Travis Scott, Ark, Charlie XCX and many others. Two days later, on November 8, the singer will perform once more, but at Vivo Rio, alongside her special guest, Japanese Breakfastas revealed this Friday.
With tickets ranging from R$150 to R$580, the show is part of the world tour of the third studio album by Lord, Solar Power. Released in 2021, the album "is a celebration of the natural world, an attempt to immortalize the deep and transcendent feelings" that the singer feels outdoors, as she stated in a statement.
In addition to the announcement of the show — whose sales start on August 25th and 26th (see below) —, Lord also released the unreleased clip of the track 'Oceanic Feeling' this Friday. With an intimate tone, the video features the New Zealand singer alongside her brother, angelo20 years old.
Who you see in this video is who I really am, or who I want to be — open, naked, water glistening on my skin, speaking directly to you, nothing to hide or prove, just me." Lord, in a release note. "The person who is with me is my other half and my best friend, my brother angelo."
"Born on the same day five years apart, we've always shared a super close bond," she continued. "I knew that by putting him in the video, I would be showing me exactly what I am. It can't be anyone else when this boy is around."
Last video of the seven recorded for the disc Solar Powerthe clip has a "super special" end, for Lord, for bringing "an end to the history of video and to this chapter" of his career. "It's kind of the story of my life: I never know where I'm going, I just have to go there. I am eternally grateful to you for sticking around." Check out the new clip below:
---
Show service in Rio de Janeiro
C6 Bank Mastercard customers will be entitled to exclusive pre-sale of tickets for Lorde's show on August 25th, starting at 10 am. The general public, in turn, will be able to guarantee their place in the presentation on the following day, August 26th.
General information
Date: November 8 (Tuesday)
Opening the gates: 7 pm
Japanese Breakfast hours: 8 pm
Show time: 9:30 pm
Place: Vivo Rio – Av. Infante Dom Henrique, 85 – Flamengo Park, Rio de Janeiro/RJ
Age rating: 16 years. Children between five and 15 years old are allowed to be accompanied by a legal guardian. Children under five will not have access to the event.
tickets
Counter: R$ 150 (half price) | BRL 300 (full)
Track: R$ 170 (half price) | BRL 340 (whole)
Emphasize: R$ 190 (half price) | BRL 380 (whole)
Cabin B: R$ 270 (half price) | BRL 540 (whole)
Cabin A: R$ 280 (half price) | BRL 560 (whole)
Premium track: R$ 290 (half price) | BRL 580 (whole)
official box office (no convenience fee charged): Jeunesse Arena
Address: Av. Ambassador Aberlado Bueno, 3401 – Barra da Tijuca – Rio de Janeiro/RJ
Opening hours: On 25 and 26/08 – From 11 am to 5 pm; After dates: Tuesday to Saturday – 10am to 12pm and 1pm to 5pm
Online sales: www.eventim.com.br
Source: Rollingstone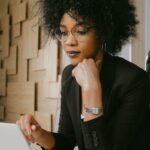 Camila Luna is a writer at Gossipify, where she covers the latest movies and television series. With a passion for all things entertainment, Camila brings her unique perspective to her writing and offers readers an inside look at the industry. Camila is a graduate from the University of California, Los Angeles (UCLA) with a degree in English and is also a avid movie watcher.