Immersive experiences are trending in executive education for executives; companies promote courses with interactive methodologies and generate more involvement and learning
More than a sports competition, the Formula 1 Sao Paulo Grand Prix (GPSP) is a real business platform. "It involves a workforce of more than 10,000 people, 300 brands, around 200,000 spectators in three days and an economic impact of R$1 billion for São Paulo. The corporate world is at the GP," says GPSP CEO, Alan Adler.
Since the debut event was held in São Paulo 50 years ago, for the first time professionals from different areas have had the opportunity to get to know the backstage up close and understand how the complex organization of a Formula 1 race works. through a course held directly by the Interlagos Autodrome.
The initiative follows a new trend in business education, as highlighted by the experts interviewed by the report. Increasingly, the classroom of leaders and executives is turning into immersive experiences that place successful companies and businesses as the protagonists of teaching.
The goal is to increase engagement and improve uptake of content based on practical experiences in accordance with what the market currently requires. Immersive training formats are diverse and usually include experiences with real cases, experiences with technologies, international travel and interactive methodologies, such as edutainment (cross between education and entertainment) and fishbowl (aquarium method).
"Our facility has many areas: operation, the logistics🇧🇷 engineering, commercial, financial, legal and a great deal of planning and execution throughout the year. We have objectives, collaborators, environmental and social concerns, that is, everything that is needed in the company", justifies the managing director of Gpsp.
The executive worked for 14 years in the engineering industry before entering show business and, according to him, he brought much of what he learned with him. "It's important to have a theoretical foundation, but it's in the real world where you put these ideas into practice. Sharing and hearing about the experience of others often opens your mind to follow paths you hadn't thought of."
The Brazilian leg of the car championship took place from 11 to 13 November. Shortly before, on the 7th, about 450 people attended the GPSP Academyinitiative promoted in partnership with the HSM educational platform.
"The classroom is everywhere today. There was a lot of talk about corporate universities and, now, we call organizations university companies. This is the concept. Every company, in some way, will become an education company", underlines the CEO of hsm extensionReinaldo Gama.
In addition to accompanying the assembly of the Interlagos circuit, with the right to visit the pits and the racetrack, insiders participated in conferences and panels on business-related topics, such as management, innovation, leadership, marketing and customer experience🇧🇷 In all, there were about 10 hours of content in one day, and the classroom was the track itself.
"Executives are looking for more immersive experiences that come out of their work environments and core businesses. They want to learn and bring this experience of excellence, as in the case of GP, into their business. We see great demand", guarantees the administrator HSM delegate.
Entertainment combined with education
Membership in the GP Academy also gave access to training sessions, the Sprint (ranking race) and the official race in the "R" grandstands. The total cost was R$4,000 per practitioner. This is the first edition of the course at Interlagos, but HSM has other immersive programs in its portfolio whose value can reach R$ 40,000.
"This is the case of the Executive Program, in collaboration with Singularity University, which brought together around 80 managing directors in Campos do Jordão, in the interior of São Paulo", recalls Gama. Another course promoted by the platform is the Rock in Rio Academy, which brings professionals to experience the city of rock, in the capital Rio de Janeiro, during the festival.
According to HSM's CEO, content uptake tends to be higher when the experience takes place outside of a conventional classroom. "Executives themselves report being able to focus more when they leave a formal environment and enter an engaging learning environment."
This is what Eduardo Dallastra, CEO of Agro-Sol, a soybean company, to leave Cuiabá and go to São Paulo to participate in the GPSP Academy. He always liked sports and was even more interested in the history of the company. Four employees from his company also accompanied him on the dive as a form of reward for good performance.
"In a chat with a shareholder, the idea of ​​creating a link with F1 was born. These two worlds seek differentiated performance, attention to detail and teamwork," explains Dallastra. The executive also points out that it was interesting to hear the testimonies of other CEOs. "We will make connections with our reality. What we have learned will be well recorded by the emotion it was to be at the Brazilian GP".
Knowledge applied to practical experience
According to the CEO of Start, Junior Borneli, this concept of experiential learning comes from a global cultural change. "Once we were assistants to things, today we are protagonists. So knowledge, when it takes the road of experimentation and gets its hands dirty, is much more effective", he explains.
Startse, an international business school that also invests in experiential education, expects to grow 120% this year compared to 2021. The company trains leaders, executives and companies and frequently conducts international immersions in places where innovation shines , such as Silicon Valley, Miami, Israel, Estonia and Portugal.
"It's really nice to know what Ford did 100 years ago and be inspired by the industrial model. But what Tesla is doing today, and how its business model has changed the market, represents the future," Borneli points out. "When you see an autonomous car go by on the street in Silicon Valley, you're in shock. This touch of reality causes a much more powerful transformation in people. It stops being something they've only heard about."
Recently, the company organized the Portugal Experience. Over five days, 50 executives from established companies had the opportunity to participate in the Web Summit Lisbon 2022, global event on technology and entrepreneurship, and learn about 10 different cases from the Portuguese and global ecosystem. The cost of the program was BRL 21,000 per practitioner.
"When people understand the educational process as something broader than just attending a class, they start craving this kind of education with entertainment, because it's a time where they relax and have fun too. This interaction is crucial for the commitment to the learning process" underlines Borneli.
Senior committed leadership
Startse has already promoted immersive experiences for executives of different companies, such as Bayer, Itaú, Volvo, Bradesco, Totvs, Zup, Nestlé and Disney🇧🇷 According to the CEO, organizations must be knowledge providers, with a growth strategy. "We are in a global scenario of uncertainties. It is important to encourage experimentation and the transformation of a company only works if leaders are aligned with this concept".
The big challenge, however, when it comes to creating a culture of learning in organizations, according to Glaucia Ghirardini, leadership development specialist at Soup, is the commitment of people. "There is no longer the idea of ​​forcing people to participate in training," underlines the executive of the technology company, which has 3,000 employees in 10 countries.
Zup recently spearheaded a top leadership development program, which included face-to-face and virtual workshops and immersion in 18 companies and organizations in Israel. "We took the opportunity to learn about the country's culture and history. This was fundamental for us to understand the mindset we found in the startups we visited. This was one of the most relevant lessons learned," says Ghirardini.
According to the specialist, in programs with immersive experiences, involvement occurs naturally. "There is room for learning in an executive's busy schedule because people are curious and interested in what's new. This can be done in many ways, not just in a formal course," he says. "It was so transformative that executives themselves started sharing what they saw internally. That's the culture of learning."
Active participation
In this trend of immersive learning experiences whose proposal is to involve and increase the absorption of contents, Einstein Teaching has incorporated for the first time in the curriculum of the Post-MBA in Health Management the methodology of active discussion in group aquarium, developed by Problem Based Educational Laboratory (PBL Lab), by Stanford University🇧🇷
The experience was inspired by medical schools where, as surgeons operate, students watch procedures behind glass walls, learning from the observations of their mentors. The idea is to promote dialogue and the exchange of experiences among the participants. However, the format allows everyone to have the same opportunity to express opinions and express their points of view.
Those who are familiar with or know more about a topic stand in the center of a circle (aquarium, in the Portuguese translation) to discuss the central points raised by the teacher, while remaining surrounded by a group of observers.
The first experience with the methodology took place in October and saw the participation of consultants specialized in hospital management. They were invited to discuss real issues raised by an executive who is a Post-MBA student.
According to João Paulo Bittencourt, coordinator of the graduate program in administration at Einstein and researcher in the field of health management, the experience involves different perspectives, challenges, skills and helps to develop interdisciplinary and collaborative teamwork skills.
"By generating discussion, the process goes beyond the sharing of experiences and creates an environment full of ideas and sharing by colleagues themselves, often close in their realities, facilitating the transfer of knowledge."
🇧🇷The best content in your email for free. Choose your favorite Terra newsletter. Click here!
Source: Terra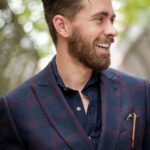 Earl Johnson is a music writer at Gossipify, known for his in-depth analysis and unique perspective on the industry. A graduate of USC with a degree in Music, he brings years of experience and passion to his writing. He covers the latest releases and trends, always on the lookout for the next big thing in music.