David Harbor hangs the sheriff's star from 'Stranger Things' and dresses as Bad Santa to give a gang of kidnappers what they deserve.
Another drink, a few burps, a necessary vomit to withstand the curves in the air at full speed, sleigh and reindeer by means of, and our endearing Santa Claus is ready to fulfill his mission every Christmas Eve. If the beginning of 'Silent Night' seems to point in the same direction as 'Bad Santa', very soon we will discover that the intentions of this very black and playfully violent comedy have another point of view. And it's not that Tommy Wirkola and screenwriters Pat Casey and Josh Miller make any effort to be subtle in the collection of references they use. Quite the opposite. In case there is someone clueless in the room who does not know two of the best Christmas classics in the history of cinema, they are in charge of underlining the tributes by sneaking them into the plot: 'Die Hard' (and its second installment, 'Red Alert' , which inspires a good part of the last stretch of the film) and 'Home Alone'.
With the complicity of a very comfortable David Harbour, the sheriff from 'Stranger Things', in the shoes of a drunken and cantankerous Santa Claus, 'Silent Night' turns the mansion of a kidnapped millionaire family (and quite hateful, and cretinous) into unsuspected battlefield for a Santa reincarnated as John McClane to poke, stab, electrocute, shoot, blow up or hammer to death any mercenary murderer who gets in his way. Our protagonist will also have the invaluable help of a girl fascinated with 'Home Alone', who seems to have learned a few of the little tricks that Macaulay Culkin used to defend the home from intruders not invited to the party. And it is that here the bad guys, ridiculous caricatures of Hans Grüber and his gang, are much more similar to the clumsy Joe Pesci and Daniel Stern from the classic by John Hughes and Chris Columbus.
Ingenious at times, as naughty as it is innocuous, as playful as it is inconsequential, as wild as it is friendly, pure fun without alibis, 'Silent Night' is consistent with the fondness of its director, the Norwegian Tommy Wirkola, for apparently indigestible mixtures: how can we forget the two tropid installments of 'Nazi Zombies' or the badass 'Hansel and Gretel: Witch Hunters', tops of a consciously trashy cinema, in other times the meat of a video store. Even maintaining the spirit of series B, the film in question plays a slightly higher league, and producer David Leitch, father of recent hits such as 'John Wick' or 'Bullet Train', and with a status in Hollywood that allows him to vent shenanigans like this and wish us a merry and bloody holiday. Ho Ho Ho!
For those stuffed with the overdose of sugar and happiness that Christmas obliges
​
DATA SHEET
Address: Tommy Wirkola Distribution: David Harbour, John Leguizamo, Edi Patterson, Cam Gigandet, Beverly D'Angelo Country: USA Year: 2022 Release date: 2–12-2022 Gender: comedy, action Script: Patrick Casey, Josh Miller Duration: 112 min.
Synopsis: When a team of mercenaries break into a wealthy family compound on Christmas Eve and take everyone inside hostage, they weren't prepared for a surprise defender: Santa Claus is in the building and about to prove why this Santa Claus, he didn't. is no saint
Source: Fotogramas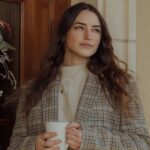 Emily Jhon is a product and service reviewer at Gossipify, known for her honest evaluations and thorough analysis. With a background in marketing and consumer research, she offers valuable insights to readers. She has been writing for Gossipify for several years and has a degree in Marketing and Consumer Research from the University of Oxford.