After the success of "Quiero Cumbia" and its remix version, Los Caligaris surprises with a new preview of the next album. It's "Con Vos", his new song.
True to its style, with a restless artistic spirit and eclectic musical experimentation, "Con Vos" reaffirms the fusion of genres, always predominating the song.
With a catchy chorus and a dancing cadencea mix of cumbia, reggae and pop with a stamp unique to Caligaris, "Con Vos" is a love song that calls for a shared construction.
"It's with you that I want to accumulate things in my closet", they sing. And at the same time it's an invitation to dream up a story with an "other", a song of selfless love that calls for giving value to the simple things in life.
Always in celebration and even more this year, since the group will celebrate a quarter of a century, Los Caligaris will celebrate with various gifts for its public: on the one hand the "Twenty-Circus" world tour; and on the other, the release of their new album, the album, according to them, the riskiest of their lives.
For anyone who wants to see them live, there are already confirmed dates in Mexico and Argentina. What are? Note: August 11, 12, 18, and 19 at the National Auditorium of Mexico; and on September 17, in Tecnópolis, Buenos Aires.
Source: Qmusica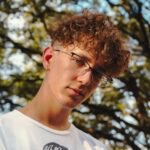 Benjamin Smith is a fashion journalist and author at Gossipify, known for his coverage of the latest fashion trends and industry insights. He writes about clothing, shoes, accessories, and runway shows, providing in-depth analysis and unique perspectives. He's respected for his ability to spot emerging designers and trends, and for providing practical fashion advice to readers.