make mom proudthe Argentinian duo formed by Daiana Azar and Guillermo Porro, once again shows its musical talent and adds its productions to the trailers of the renowned films "Fast X" (Fast and Furious 10) and "Babylon".
Multi-instrumentalists, session musicians, producers and composers, the two artists have separately come a long way on the music scene to this great pleasure.
And always with the idea of ​​showing something different. The Make Mama Proud project, in fact, was born from the need to explore new sounds with various influences ranging from trip hop to electronica through rock and pop.
"No hay Banda", their debut album, was a compilation of eight singles which they released in 2018/2019 and in a short time reached over 5 million views on Spotify alone.
Currently, the duo is currently working on their second studio album which will feature eight songs and two music videos directed by the talented French director Laurent Briet, recognized for having worked with artists such as Beyonce, The Strokes, Red Hot Chili Peppers and Tori Amos, among others.
Source: Qmusica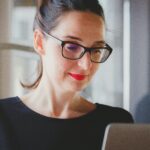 Emma Jack is a writer at Gossipify, covering fashion, beauty, lifestyle, and pop culture trends. She stays current on the latest trends and offers readers up-to-date information on what's hot in the industry. With a background in fashion journalism from Parsons School of Design, she offers a unique perspective and analysis of current trends.