And the day came: Luciano Pereyra presents "Hasta el Alma", his long-awaited new album.
"Hasta el Alma" contains 12 songs, of which the singles "Sin having slept" (ft. Pedro Capó), "Hasta el alma", "Si te vas" and "Siesta de Verano" and "Siesta de Verano" were already available . released, with Luis Fonsi.
The album was recorded in Miami studios during the first months of this year, with production by Andrés Castro, a Colombian producer and composer, winner of 15 Grammy Awards.
In addition to Pedro Capó and Luis Fonsi, the album includes a collaboration by Mala Rodríguez recorded in 2019.shortly before the pandemic.
Another notable song is "If it were so easy", born many years ago during a barbecue at Horacio Guaraní's house. Palito Ortega was also there and showed him a chorus he had for a song project. Palito gave it to Luciano so he could finish this song. Years later, the time finally came and he finished this song which he presents in his new work.
"Hasta el alma" shows the maturity Luciano has reached as a composer, which allows him to express his deepest feelings with lyricism and clarity.
Starting at October, The Lujan artist will continue his international tour with a series of concerts in Uruguay, Chile, Peru, Paraguay and several provinces of Argentina, including four must-see shows at the Arena stadium in Buenos Aires.
Tracklist of "Hasta el Alma"
Yes, you go
To the soul
Summer nap (next to Luis Fonsi)
Princess
Without having slept (next to Pedro Capó)
Our lives are disappearing
I will Survive
Fanatic
If it were so easy
You are with me (next to Mala Rodriguez)
Something temporary
Today I ask God
Source: Qmusica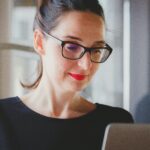 Emma Jack is a writer at Gossipify, covering fashion, beauty, lifestyle, and pop culture trends. She stays current on the latest trends and offers readers up-to-date information on what's hot in the industry. With a background in fashion journalism from Parsons School of Design, she offers a unique perspective and analysis of current trends.