Do you want to enjoy the best of Latin music? And by the way, celebrate the arrival of spring? The Blin Blin Festival celebrates with two reference festivals such as Soudan and Calor in a perfect union for the public that accompanies them.
Yes, the Blin Blin Festival has an explosive program and This will take place in 5 scenarios.
The schedule begins with Pablo Chill-E, one of the pioneers and greatest exponents of Trap in Spanish worldwide with collaborations with Bad Bunny, Young Beef, Duki, Lucho SSJ and many others. It is presented for the first time in Argentina with its sole function. There will also be: Peipper, Rei, Zaramay, Osito Wito, Omar Varela, Gusti DJ, Skinny, Tocaeldala, Soudan DJ Set, Dj. Mami, Rik4 Perry, Demonio, Zetian, Biankush, Gangshi, La Jefa, Ultraveronika, Franramirxz, among others.
Blin Blin brings the best of top-ranking Latin music week after week. Artists such as Cris Mj., Stanley, Ak4:20, Rosa Pistola, among others, have graced its stages and developed by touring the main cities of the country with an international projection.
Blin Blin celebrates diversity and urban culture, based on sustained growth, it is also an incubator of new talents who choose this space week after week.
More data? The "Blin Blin Festival" takes place today Thursday in Costa Salguero (Av. Rafael Obligado 1205/ 1221/1223), from 10 p.m.
Source: Qmusica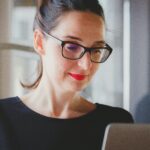 Emma Jack is a writer at Gossipify, covering fashion, beauty, lifestyle, and pop culture trends. She stays current on the latest trends and offers readers up-to-date information on what's hot in the industry. With a background in fashion journalism from Parsons School of Design, she offers a unique perspective and analysis of current trends.