Maldives is a new Brazilian series on Netflix with big names in the cast
starring Bruna Marquezine (God save the king) and Manu Gavassi (Workout Dreams), Maldives won the first images this Wednesday, 13th. Through publications on social networks, the Netflix released details of the series that follows the residents of a luxury condominium in Barra da Tijuca, Rio de Janeiro.
🦩✨Simply THEM✨🦩

Want a taste of Maldives? So TAKE IT!!! pic.twitter.com/jowXKHpDpf

— netflixbrasil (@NetflixBrasil) April 13, 2022
READY!! pic.twitter.com/5PzxxopKsi

— netflixbrasil (@NetflixBrasil) April 13, 2022
According to the official synopsis, "Goiana Liz moves to the Maldives Condominium, in Rio de Janeiro, with the aim of meeting his mother, who dies in a mysterious fire. Trying to find answers to the sudden death, she will have to hide from the investigator Denilson, and infiltrate a universe full of quirky characters."
"Among them are Milene, the queen of the Maldives, with an apparently perfect life together with her husband, the plastic surgeon Victor Hugo and rayssaan ex-axé singer turned successful businesswoman, married to the ex-vocalist of her band, Cauã. Already Kat is a big mother whose husband, Gustavo, is under house arrest. are still in the plot Veronica, an outsider who clashes with Maldivian women, and Miguel, the countryside groom of Liz."
Besides marquezine and Gavassi, cast has Romani, Klebber Toledo, Sheron Menezzes, Carol Castro, Guilherme Winter, Danilo Mesquita and Natalia Klein, who is also a scriptwriter for the series. For now, Maldives does not have a release date.
Source: Atrevida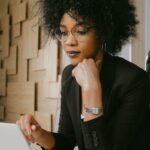 Camila Luna is a writer at Gossipify, where she covers the latest movies and television series. With a passion for all things entertainment, Camila brings her unique perspective to her writing and offers readers an inside look at the industry. Camila is a graduate from the University of California, Los Angeles (UCLA) with a degree in English and is also a avid movie watcher.