Celebrating 15 years of career, Eruca Sativa presents "Dopelganga", her new album.
It is a collection of very rock covers, with Eruca's label, giving each version its energy.
After the advances "Afuera" (hit by the Mexican group Caifanes), "Corazón Delator" (classic by Soda Stereo) and "Sola en los Bares" (hit by Man Ray), today the group composed of Lula Bertoldi (guitars and vocals), Brenda Martin (bass and backing vocals) and Gabriel Pedernera (drums and backing vocals) release the full album.
Dopelgganger is a German word that refers to a ghostly double. For this reason, this work is an album of doubles: the doubles of Eruca's history and musical education.
Recorded at the Woman studio, produced and arranged by the trio, it revisits other Argentine rock classics.
Tracklist of "Dopelganga":
1. Outside (from Caifanes)
2. Bolero Falaz (from Aterciopelados)
3. Tell-Tale Heart (by Soda Stereo)
4. Love is stronger (from Tango Feroz)
5. World Gossip (from Mad Fish)
6. Mandolin (by Gustavo Pena – The Prince)
7. Hope (by Silvio Rodriguez)
8. Alone in the bars (by Man Ray)
Source: Qmusica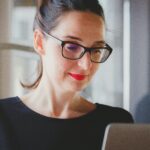 Emma Jack is a writer at Gossipify, covering fashion, beauty, lifestyle, and pop culture trends. She stays current on the latest trends and offers readers up-to-date information on what's hot in the industry. With a background in fashion journalism from Parsons School of Design, she offers a unique perspective and analysis of current trends.