More than ten years after its debut, Marcelo Dellamea relaunches his solo career with the creation of "Amanecer Litoral"an instrumental chamamé that was born from the inspiration of the artist when he saw the first rays of the sun bathe the horizon of his native coast.
"I was on the bus, on tour, on the road, going to play at the National Festival of Chamamé with the group led by Lito Vitale and Baglietto and I woke up just to see the sunrise already in coastal territory through the window , in first person. This, added to the nostalgia of not having been able to travel to my province for several months, inspired me to compose this chamamé with an air of hope and celebration," said Dellamea.
"Amanecer Litoral" opens the string of releases that will lead to this talented Resistencia artist's second solo album, Chaco in mid-2023.
In this new work, Marcelo offers new compositions and reinterprets songs from the popular folk repertoire of an intimate, personal and bare place.
Thus, his audience will be able to closely feel all his artistic registers: his mastery of the guitar – an instrument that has accompanied him since a very young age – as well as his ability to compose and interpret beautiful melodies. with the depth and warmth of his voice.
Source: Qmusica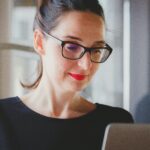 Emma Jack is a writer at Gossipify, covering fashion, beauty, lifestyle, and pop culture trends. She stays current on the latest trends and offers readers up-to-date information on what's hot in the industry. With a background in fashion journalism from Parsons School of Design, she offers a unique perspective and analysis of current trends. Emma has been writing for Gossipify for several years and is known for her in-depth coverage of the industry.