He knows no limits. And if he sees them, he runs them. Consolidated as one of the hitmakers of the moment, FMK announced its arrival at Luna Park. Yes, a show at the mythical stadium of Avenida Corrientes.
At the best time of his career, with songs breaking records like "Tranquila" which has already exceeded 90 million views, "Yo sé que tu" with 78 million and "Forgive me" with 47 million views, FMK is doing a great leap forward. in his career by announcing his first performance at Luna Park next April 14.
"I'm happy to announce that I'm going to do my first Luna Park. It's a way to thank everyone who listens to my music and to be able to sing to them live. They asked for it and here I am making their dream and mine," FMK said when posting the news.
Lyricist Chosen by great national and international artists such as Emilia, María Becerra, Tiago PZK and Aitana, FMK continues to grow.
On March 10, he had released "Desde El Espacio", his debut album, which features solo songs and collaborations with artists such as Duki and Rusherking, among others, including "Turn on the RMX Camera" with Mau and Ricky , a hit that It reached a million views in just 10 hours.
And that was, without a doubt, the support he needed to get to Luna. No more no less.
Source: Qmusica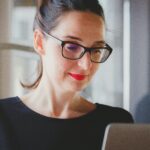 Emma Jack is a writer at Gossipify, covering fashion, beauty, lifestyle, and pop culture trends. She stays current on the latest trends and offers readers up-to-date information on what's hot in the industry. With a background in fashion journalism from Parsons School of Design, she offers a unique perspective and analysis of current trends.