The delicate story of the health of Jeremy Renner, victim of an accident on New Year's Eve, seems, despite the optimism and messages of the days after the fact, to be more serious than one might think.
As reported by Radar Online, the biggest concern is related to the possibility, for the actor, to return to walking normally:
"Jeremy Renner has already undergone two delicate surgeries. But there are serious doubts that he will ever walk again properly, or at all. His loved ones fear that the damage will be enough to prevent him from moving like of old, unless he loses his leg altogether."
While on the one hand there is a bit of optimism, on the other hand we have the opinion of the actor's sister, Kym Renner, who stated:
"We are very excited about his progress. Anyone who knows Jeremy knows that he is a fighter, he never gives up. He achieved all the goals he wanted to achieve. We could not be more positive about the road ahead."
The actor, who was involved in an accident while he was sweeping snow on New Year's Eve, has already undergone two operations that, apparently, have not been considered decisive for the health of Hawkeye's face in the Marvel Cinematic Universe films: Second Recon Jeremy Renner uses a snow blower to get a family out of a home after a heavy snowstorm hit Washoe, Carson, Douglas, Storey and Lyon counties in northern Nevada on New Year's Eve. At one point the snow plow overturned, seriously injuring the actor in the legs and lower abdomen, which also caused him to lose a lot of blood. Renner was immediately rescued by a neighbor who was a doctor who was waiting for paramedics to take the actor by helicopter and rush him to a hospital in Reno.
Source: Radar Online
Source: Red Capes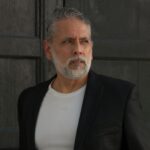 Ray Ortiz is a journalist at Gossipify, known for his coverage of trending news and current events. He is committed to providing readers with accurate and unbiased reporting, and is respected for his ability to keep readers informed on the latest news and issues.