Like Avril Lavigne, Paul Rudd is known for looking younger than he is
In addition to Avril Lavigne, Paul Rudd is another celebrity known for looking "never to age." Now the interpreter of Ant Man in the productions of marvel cinematic universe (MCU) revealed routine to maintain that younger look.
"I sleep. Then diet. Then weights. Then cardio," said the 53-year-old artist during an interview with Men's Health. "People ask me, 'Can you send me your meal plan? How many times a week do you exercise? Do you drink? Do you eat carbs? Do you have a cheat day?' The most important part of training is sleep."
"People will set the alarm and then sleep for four hours and get up so they can train," he continued. Paul Rudd in the conversation. "They're doing themselves a disservice. If you can somehow get eight hours of sleep…"
View this photo on Instagram
Source: Rollingstone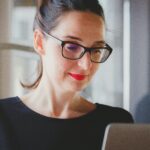 Emma Jack is a writer at Gossipify, covering fashion, beauty, lifestyle, and pop culture trends. She stays current on the latest trends and offers readers up-to-date information on what's hot in the industry. With a background in fashion journalism from Parsons School of Design, she offers a unique perspective and analysis of current trends.