Going through a great artistic moment, the young Argentinian artist Luck Rajoined The T and the M And dash to launch a very eye-catching and ideal cumbia for the summer: "I want to believe".Luck Ra joins, in composition and production, two undeniable powers of hiteras formulas, dash And The T and the M. The song mixes the sounds of summer, cumbia, RKT and the charm of these three artists who never stop growing. Full of ingredients to succeed once again a summer hit.
In connection with the song's fresh and cheerful rhythm, the music video shows a party, dancing and having fun.Luck Ra's latest hit, "Don't Come Back (Quartet Version)" next to the k'onga And Character Kealready exceeded 26M worldwide, peaking at No. 2 in the Argentine Top 50 on Spotify.
Source: Qmusica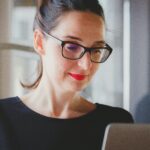 Emma Jack is a writer at Gossipify, covering fashion, beauty, lifestyle, and pop culture trends. She stays current on the latest trends and offers readers up-to-date information on what's hot in the industry. With a background in fashion journalism from Parsons School of Design, she offers a unique perspective and analysis of current trends.