______________________________
On the eve of the legendary Sharon Stone became the heroine of the cover of the latest issue of Arabic Vogue and frankly spoke about her attitude to her own appearance, as well as serious health problems caused by Botox injections.
There were periods when I did Botox injections, fillers and all that, after which I had a massive stroke and a nine-day brain hemorrhage. As a result, I had to give even more injections – about 300 – so that one side of my face became mobile again, the actress complained.
The traumatic experience made her reconsider her attitude to cosmetic procedures: now the actress is firmly convinced that such injections should be used not so much for the notorious beauty purposes, but in medicine. This approach could not but affect the personal life of the actress. Stone, 64, admitted that she had to break up with her young boyfriend after he, on a whim, advised her to get Botox again.
After that, I saw him only once, and then he lost interest in me. If you don't get along with me, the door is there," Stone said.
Despite parting with an unnamed man, according to the actress herself, she is now living her best life.
I feel that this is the most exciting and creative period of my life. I feel very, very happy. Perhaps I have never been so happy.
Note that Sharon Stone fully accepts her appearance and always speaks frankly about her health. For example, at the end of July, the actress published a seductive topless photo on her blog, and a month before that, she publicly admitted that she had experienced 9 miscarriages. Last week, Sharon also shared family photos with subscribers and showed her new godson.
Source: Hellomagazine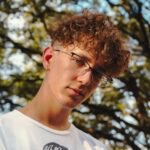 Benjamin Smith is a fashion journalist and author at Gossipify, known for his coverage of the latest fashion trends and industry insights. He writes about clothing, shoes, accessories, and runway shows, providing in-depth analysis and unique perspectives. He's respected for his ability to spot emerging designers and trends, and for providing practical fashion advice to readers.