Bruna Lombardi's neighbors called the police after noticing "a man with a suspicious attitude" in front of her house. Understand what happened.
The palace of Bruna Lombardi was invaded on Sunday night (19th). The property is located in Morumbi, an upscale neighborhood in Sao Paulo. The actress is the fourth famous personality to have her house ransacked in 2023. Mariana RiosMirella Santos and Bruna Biancardi's family was also the target of crimes of this type.
According to information published by G1, the crime was committed by three men, aged 26, 27 and 30. Bruna and her husband, Carlos Alberto Riccelli, were not at home at the time of the accident. The military police were called by neighbors, who reported that "a man behaving suspiciously" had parked his car in front of the villa..
Once on site, the officers discovered that the vehicle had been stolen and that the license plate had been tampered with. One of the thieves confessed to the crime to the police and two others tried to escape in one of the villa's cars. Realizing the presence of the officers, they attempted to escape on foot, but were captured and held. A 380 caliber pistol was also found in the car used by the looters.
The three criminals have been arrested and the stolen objects have already been returned to Bruna. The criminals are charged with residential burglary, tampering with the identification tag of a motor vehicle, vehicle seizure, illegal possession of a licensed firearm, tracking and seizure of a vehicle and criminal conspiracy. The technical-scientific police should return to Bruna's house shortly for expert assessments.
BRUNA LOMBARDI SPEAKS: 'NOTHING SERIOUS HAPPENED'
Monday afternoon…
Related Articles
Bruna Marquezine and João Guilherme are seen kissing in a bar in RJ. Find out the details!
'Blue Beetle': discover the hero's story and all the details of the film starring Bruna Marquezine
Bruna Biancardi has serious arguments with her family due to the controversy with Neymar, says the commentator. Find out the details!
Bruna Biancardi reveals an unexpected incident during Mavie's birth and a scare for Neymar. Find out the details!
The "liberation" look! Bruna Marquezine chooses a R$6,500 dress for an interview with Blogeirinha. Find out the details
Source: Terra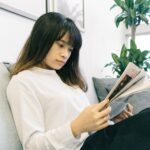 Ashley Fitzgerald is a journalist and author at Gossipify, known for her coverage of famous people and their lives. She writes about a wide range of topics, including celebrities, influencers, social media stars, and public figures. Her articles are known for their in-depth analysis and unique perspective. She is respected for her ability to keep readers up to date with the latest news and trends of the famous people.