The updated KORLOFF boutique has opened its doors in Dubai Mall. Now the jewelry house has acquired a mono-boutique, which will become a desirable place to visit for all connoisseurs of rare and unique diamonds. As part of the opening of the renovated space, the guests were presented with the legendary mascot of the jewelry house Korloff Noir — black diamond brings good luck. It is listed in the Guinness Book of Records as the largest black diamond in the world, and is distinguished by the proprietary patented Korloff Cut cut from the Belgian masters.
There is an assumption that black diamonds were formed as a result of the explosion of supernovae long before the birth of the solar system itself. They came to Earth later, along with cosmic dust and meteorites. In nature, they are still extremely rare.
The legend of the KORLOFF jewelry house says that the black diamond Korloff Noir belonged to the noble Russian family of Karlov-Sapozhnikov, who carefully kept it from generation to generation. In 1978, the diamond was purchased by French entrepreneur and diamond dealer Daniel Paillassere, fascinated by the myth that it brings good luck to its owner.
Source: Hellomagazine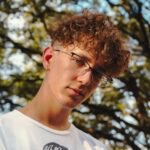 Benjamin Smith is a fashion journalist and author at Gossipify, known for his coverage of the latest fashion trends and industry insights. He writes about clothing, shoes, accessories, and runway shows, providing in-depth analysis and unique perspectives. He's respected for his ability to spot emerging designers and trends, and for providing practical fashion advice to readers.