The 10th Vila Galé hotel in Brazil is 40 minutes from Maceió, has a spa with olive oil treatments and rooms with slides
Vila Galé Alagoas officially opened on August 27 as the largest all-inclusive resort in the state in terms of the number of accommodations. The tenth company in the Portuguese network in Brazil has 513 rooms, including apartments, chalets and suites.
The décor is minimalist and in neutral tones, embellished with small tributes to Brazilian and Portuguese writers: they appear both in small paintings and in illustrations painted on the walls. This theme, among other things, extends to the reception, with statues and panels of great names in world literature.
The "Nep" accommodations, designed for families with children, are an exception. In this case the furniture is in shades of green and orange, the walls have drawings of mermaids and tritons and the bunk beds are equipped with small slides to make the descent more fun.
The project is opposite to the Broken car beachconnected to Bar Sant'Antonio from a bridge opened in 2010 (until then access was by ferry). From the capital Maceió, the hotel is a 40-minute drive away. The place has cliffs, coconut trees and an emerald green sea which, however, covers the entire strip of sand at high tide.
To get around this, the Vila Gale Alagoas has built a 100-meter swimming pool in front of the beach and two others in the center of the property, one of which is equipped with waterslides for children. The facility also includes a nightclub, gym and wellness center with indoor pool, sauna, whirlpool, Turkish bath and rooms for massages and beauty treatments. Among these, the rituals that use extra virgin olive oil and 100% cocoa stand out.
The resort's main restaurant is Versátil, which offers a varied buffet service for lunch and themed dinner: oriental (Monday), French (Tuesday), Portuguese (Wednesday), healthy (Thursday), regional (Friday), Italian (Saturday ) and American (Sunday). Another lunch option is the BBQ, which is available daily from 12:30 to 14:30. The Inevitável, with Mediterranean cuisine, the Portuguese Cervejaria, with Lusitanian foods, the Massa Fina, with pasta and pizza, and the Museu do Sertão, with typical Alagoas dishes, work in an à la carte system. Between meals, breakfast buffets, afternoon tea and two snacks and snacks will be served – one from 11am to 3pm and the other from 3.30pm to 6pm. There is also a restaurant with a children's menu designed especially for children, Nep.
The poolside wet bar serves gin and tonics, caipirinhas, mojitos, piña coladas, and Portuguese wines. In the lobby bar, you can find more classic drinks, such as negroni and cosmopolitan, as well as national sparkling wines, domestic and imported whiskeys, and imported wines. In both, the beer menu includes Sol, Antarctica Sub Zero, Brahma Chopp, Itaipava, Petra, Bohemia, Stella Artois and Budweiser.
Rates for July 2022 start at R $ 1,425 for two adults in a standard room. Children up to 12 years staying with their parents are free. Book your accommodation here.
Browse other accommodation options in Alagoas
+The best content in your email for free. Choose your favorite Earth Newsletter. Click here!
Source: Terra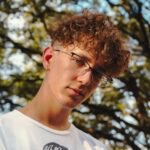 Benjamin Smith is a fashion journalist and author at Gossipify, known for his coverage of the latest fashion trends and industry insights. He writes about clothing, shoes, accessories, and runway shows, providing in-depth analysis and unique perspectives. He's respected for his ability to spot emerging designers and trends, and for providing practical fashion advice to readers.