The singer has canceled all shows on her 'Courage World Tour' through 2024
Singer Celine Dion has canceled all shows on her 'Courage World Tour' through 2024 as she continues to struggle with the rare stiff person syndrome, also known as stiff person syndrome, which she disclosed in 2022. Performances were already been rescheduled due to artist condition.
On Instagram, the artist warned about his health conditions. "I'm sorry to let you down again. I'm working very hard to rebuild my strength, but touring can be really tough even when you're at 100 percent," she explained.
"It's not fair to you guys to keep postponing shows and as much as it breaks my heart, it's best to cancel now until I'm really ready to be back on stage again. I want you all to know I'm not giving up.. . and I can't. Can't wait to see you again," she continued.
This is the second wave of cancellations since Celine Dion revealed her diagnosis. The condition causes stiffness and spasms in various muscles of the body and is incurable. According to the World Health Organization, only one in a million people have the syndrome, which usually affects individuals between the ages of 20 and 60.
In December, the singer had already canceled the resumption of the shows of the tour in Europe, which was supposed to take place in February 2023. The companies in charge of selling tickets must reimburse customers.
Source: Terra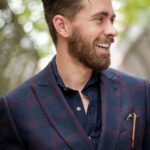 Earl Johnson is a music writer at Gossipify, known for his in-depth analysis and unique perspective on the industry. A graduate of USC with a degree in Music, he brings years of experience and passion to his writing. He covers the latest releases and trends, always on the lookout for the next big thing in music.