Sandy and Lucas Lima spoke out on Monday (11/20) about rumors that they were resuming their marriage following their recent divorce announcement. The two clarified that the information is an "absolute and total lie" by the press.
According to the Correio Braziliense publication, the former couple enlisted the help of a coach to overcome the separation. But the artists denied this information in a statement published on social media.
"Everything that has come out about us since we posted this [anúncio do divórcio] – and what has not been said by us, by our mouths – is absolutely and completely a lie. Even seemingly harmless details were made up and are not harmless to our family. There are no "near sources"; this is a cheap resource for 'I can make up anything,'" Sandy accused in Instagram Stories.
Also in the publication, the singer once again asked for respect during this period of separation: "Even though we know we will not be cared for, we still ask for respect and privacy, please," Sandy implored.
Long-standing history
Sandy Leah and Lucas Lima had been together for 24 years, and had never been involved in public controversies like other couples in the art world. The two were considered one of the most successful celebrity couples of recent years.
However, the marriage ended in September this year, when the singer announced their separation after 15 years together. She stressed that "it was not an easy decision, nor an impulsive one", in addition to having been made about a month ago.
Source: Terra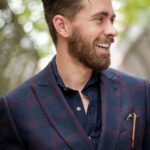 Earl Johnson is a music writer at Gossipify, known for his in-depth analysis and unique perspective on the industry. A graduate of USC with a degree in Music, he brings years of experience and passion to his writing. He covers the latest releases and trends, always on the lookout for the next big thing in music.